Affordable Fashion For The Normal World: Week 2
My obsession with Fashion, and well… better yet affordable fashion continues this week as I spent the weekend searching for new affordable yet fashionable apparel. As I explained last week, I usually shop till my eyes bleed diamonds. This years fashion trends are amazing, and simply eye orgasmic causing me lots of diamond tears. Today we will be discussing Revolve Clothing as well as JollyChic. Revolve Clothing is sort of an online mall as it carries well over 400 different clothing brands. I was lucky enough to catch the 50% off sale this weekend that actually continues for the next two weeks!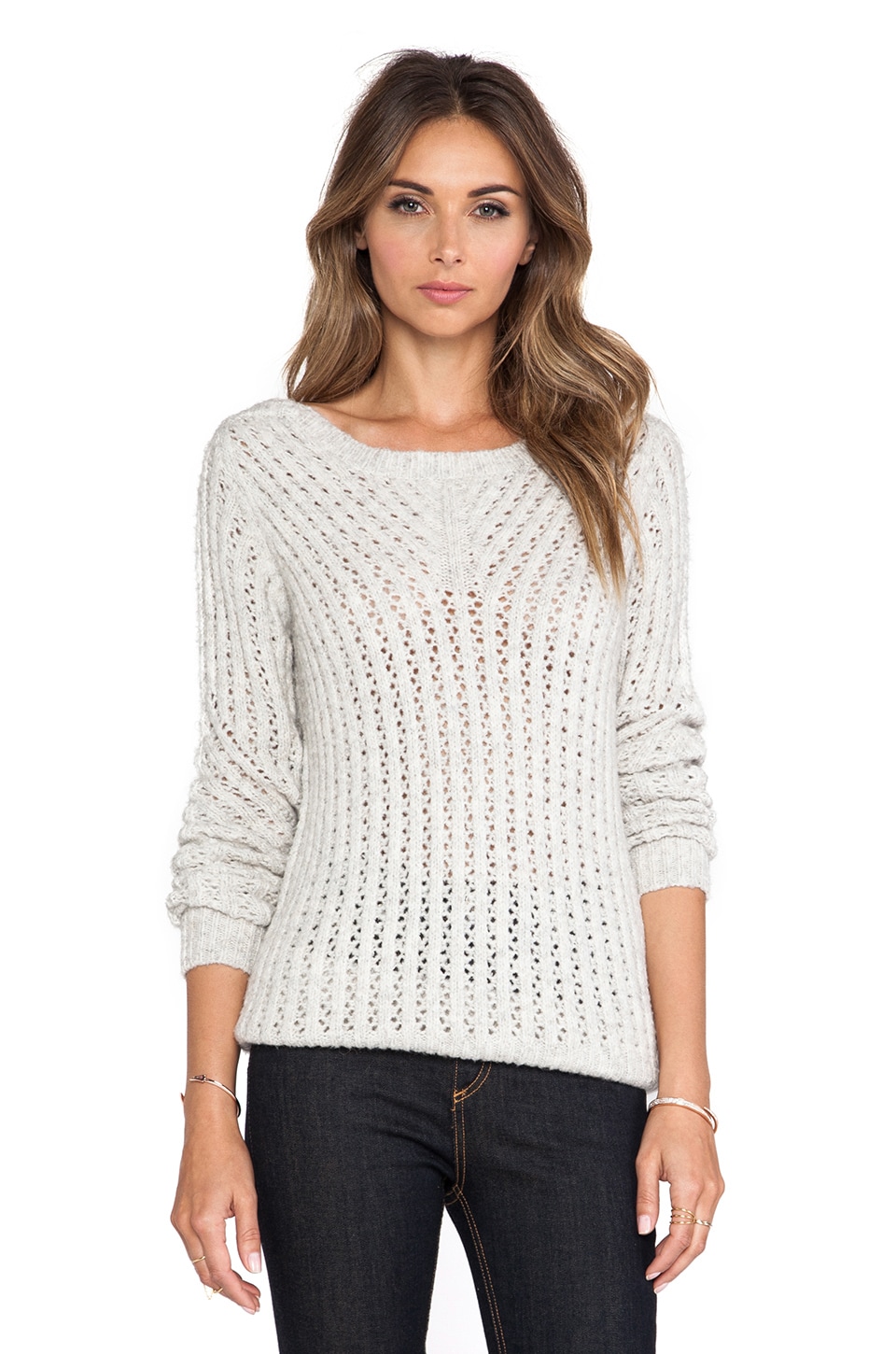 Wicker Sweater
My first purchase this weekend was this awesome Pullover sweater by John Muscat and Jennifer Wells. Taking the basic ideas from style essentials, John Muscat and Jennifer Wells exploits his creativity in designing practical knitwear that appeals to luxurious taste. From their infamous wrap cardigans to sexy beaded mini dresses, Muscat and Wells pushes the boundaries in knits. With flattering lines and carefully crafted cuts and details, Line evokes sophistication and confidence through comfort and ease. This item I am the most anxious to receive because I am huge fan of these two. This of course is another affordable yet luxurious item.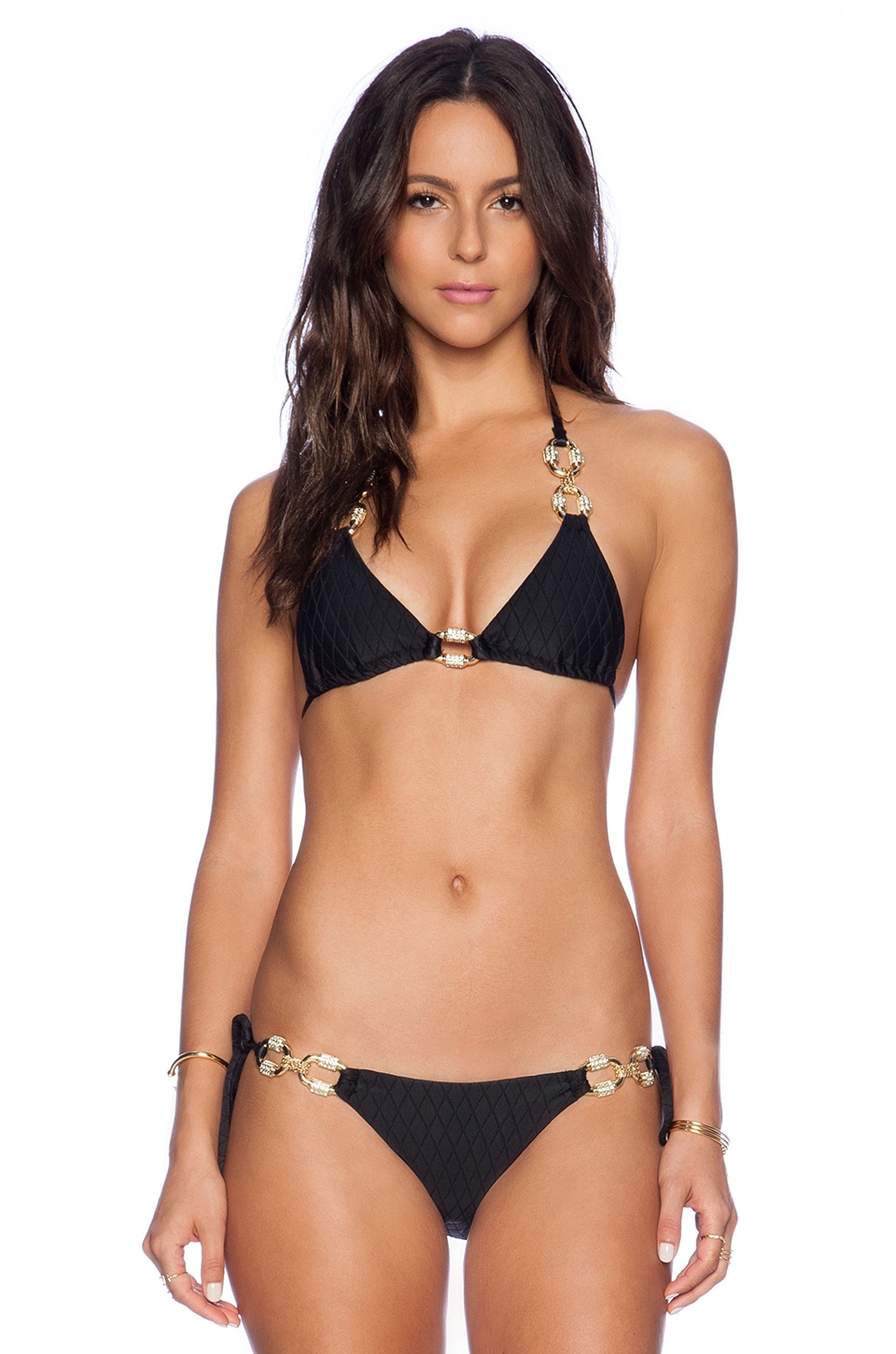 Black Diamond Bikini Top
Next I had to shop for a bathing suit, something I totally forgot to buy for the summer this year. I picked this bathing suite because I loved the Gold tone rhinestone encrusted chain link accents that it had. Beach Bunny swim offer a variety of mix-and-match styles for a unique, beach ready look. Lace, chain, and ruching details combined with comfy fabrics make for an undeniably flirty, figure flattering look. These swimsuits are all amazing, and they definitely are fitting for this years summer trends.!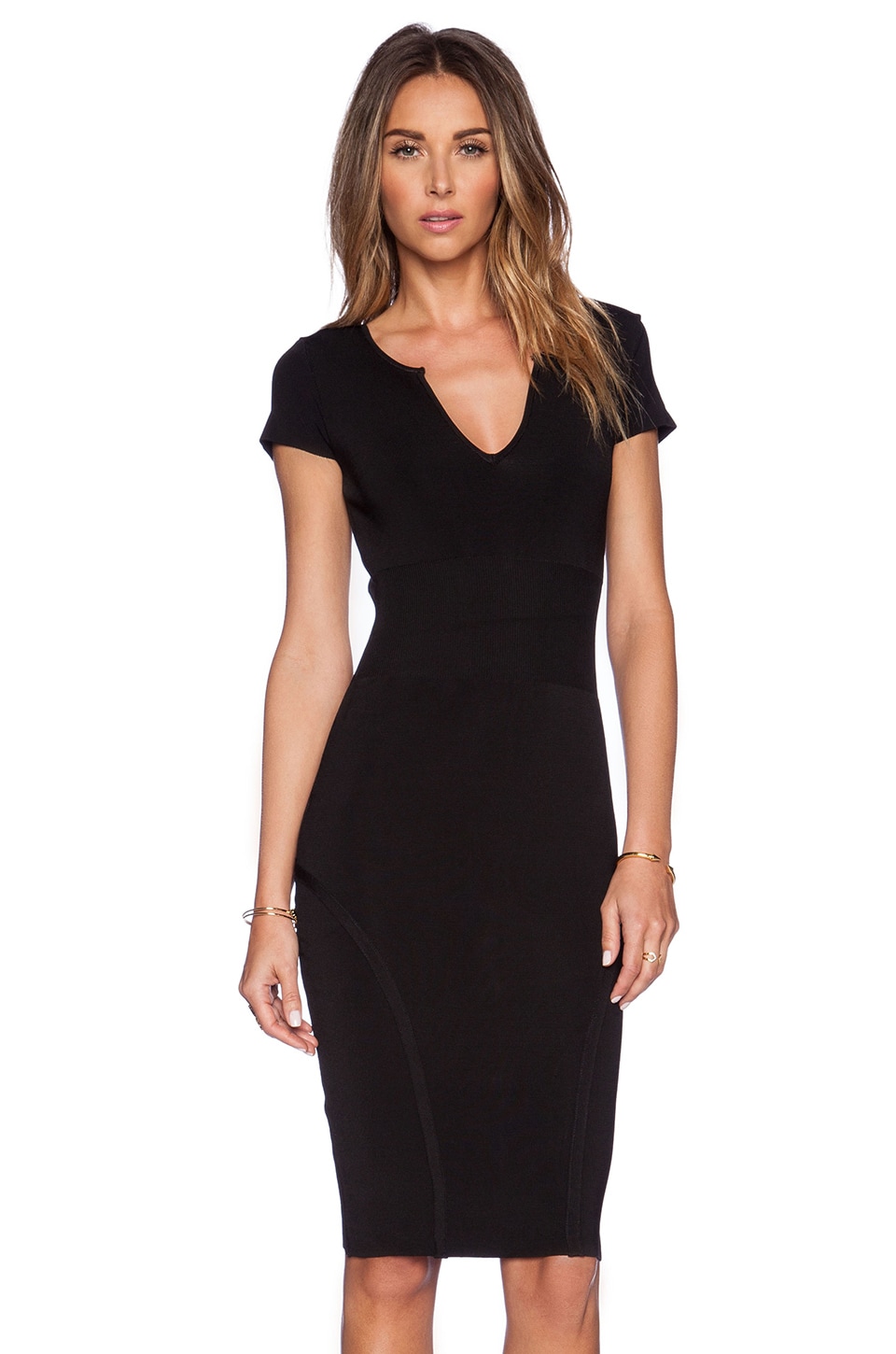 Kaya Contour Dress
 The next item that I needed to shop for was a Dress for an upcoming Black Tie Charity Event I was planning on attending. For this outfit I ended up spending a little more than I had originally planned, but it was because I fell in love with this dress. This dress was still under $200 which was surprising because it was designed by MLV. MLV stems from a European inspired philosophy "Maison LA Vie". It's an LA-based, contemporary brand that combines American ambition and aesthetic with European design sensibility and superior fabrication. The result is a collection of body-hugging, eye-popping designs and beautiful, sequined pieces that are to die for. I seriously can't wait for this dress to arrive!
I soon realized that my paycheck was almost spent up, so I checked out JollyChic, for those of you who are not familiar with this website, JollyChic is where you go when you're looking for good quality clothing at cheap prices. Seriously you can get a stunning dress that looks like it's $1,000 for only $25.


Jollychic Sexy Cross Braid Slimming High Waist Sleeveless Jumpsuit
My first purchase over at JollyChic was this stunning Sleeveless Jumpsuit. I bought it because it reminded me of the one that Jackie Gillies wore on the Real Housewives of Melbourne. Now all I need is to get a body like this girls! This item will be my motivation at the gym for now on! Must look sexy!
Jollychic Trendy V Neck Sleeveless Solid Black Jumpsuit
I had one final purchase to make this weekend, and that was this Sleeveless Black Jumpsuit. I needed something for a night out with my girlfriends, and this was my first pick. Not only is it under $30 dollars but I also loved the semi-sheer idea that Ruching including while styling this outfit along with its v neckline and wide legs.
Thats all for this week! See you all next week for more Affordable Fashion!
Erika Girardi/Jayne Announces Memoir Release Date
Erika Girardi/Jayne Announces Memoir Release Date
RHOBH star Erika Girardi aka Erika Jayne is releasing her memoir. I have to say, I've read a lot of books written by Housewives and I'm super excited to read about Erika. She's so mysterious on the show and I feel like I want to know everything about her. Well, Erika's memoir has a release date!
"#PrettyMess coming March 20, 2018! @SimonBooks," she captioned the following photo on Instagram.
…
Erika originally announced she was releasing her book in July, telling E! News, "Without Erika Jayne, Erika Girardi would just be another rich bitch with a plane."
"I hope my intimate story can inspire readers to become their own strong, confident and vibrant pretty messes," she added.
Publisher Jennifer Bergstrom told the site: "This book proves why Erika Jayne is a fan favorite: She's fun and she's fearless—and for the first time, she's here to tell all."
Will you be reading Erika's book? I know I will.
RHOA Star Kenya Moore is Trying IVF Treatments
RHOA Star Kenya Moore is Trying IVF Treatments
RHOA star Kenya Moore is undergoing IVF treatments and a new report claims it's to save her job with Bravo.
"Kenya has been meeting with top IVF specialists for the past month to undergo treatments to become pregnant by the early spring," an insider revealed.
"Her hope is that a potential pregnancy announcement would lure RHOA producers to pick up her contract option for season 11," the insider added.
"This week, Kenya went through an extensive physical to ensure her body could sustain both the emotional and physical IVF process, and a 40-week pregnancy at the age of 46," the insider told RadarOnline. "She and her husband Marc [Daly] have also considered surrogacy as a back up option if their plan to undergo IVF falls through."
Kenya was spotted at a Barbados IVF clinic earlier this week.
What are your thoughts about Kenya? Do you think her marriage is real?
Report: Joe Giudice Making Moonshine in Prison
Report: Joe Giudice Making Moonshine in Prison
Teresa Giudice opened up about her resentment towards her husband Joe, who is currently serving time for fraud. Teresa has said on the show that she will leave Joe if he isn't better when he comes out of prison… well she might not be too happy with him after she hears this.
Joe is doing well in prison. He's eating better, working out and making nice with the inmates and guards, but a new report claims he's sneaking alcohol.
"He and his friends have been making moonshine in bottles," an insider says, adding that the juice is made with sour fruit and water.
Joe began serving his sentence in March 2016 and it was reported that when he surrendered he was intoxicated.
"He has been drinking a lot while in confinement," the source tells RadarOnline. "They make moonshine and sell it to other inmates."
But James Leonard, Giudice's attorney, insists his client has been behaving behind bars. "Joe Giudice has been a model prisoner and has committed zero infractions while incarcerated."
Despite these allegations, Joe has been working out and getting his GED.
"Joe really wants to improve himself during his sentence," the insider shared. "He has been studying regularly."
Joe will be released in March 2019.
Do you think Teresa will stay with Joe?