Affordable Fashion For The Normal World: Week 2
My obsession with Fashion, and well… better yet affordable fashion continues this week as I spent the weekend searching for new affordable yet fashionable apparel. As I explained last week, I usually shop till my eyes bleed diamonds. This years fashion trends are amazing, and simply eye orgasmic causing me lots of diamond tears. Today we will be discussing Revolve Clothing as well as JollyChic. Revolve Clothing is sort of an online mall as it carries well over 400 different clothing brands. I was lucky enough to catch the 50% off sale this weekend that actually continues for the next two weeks!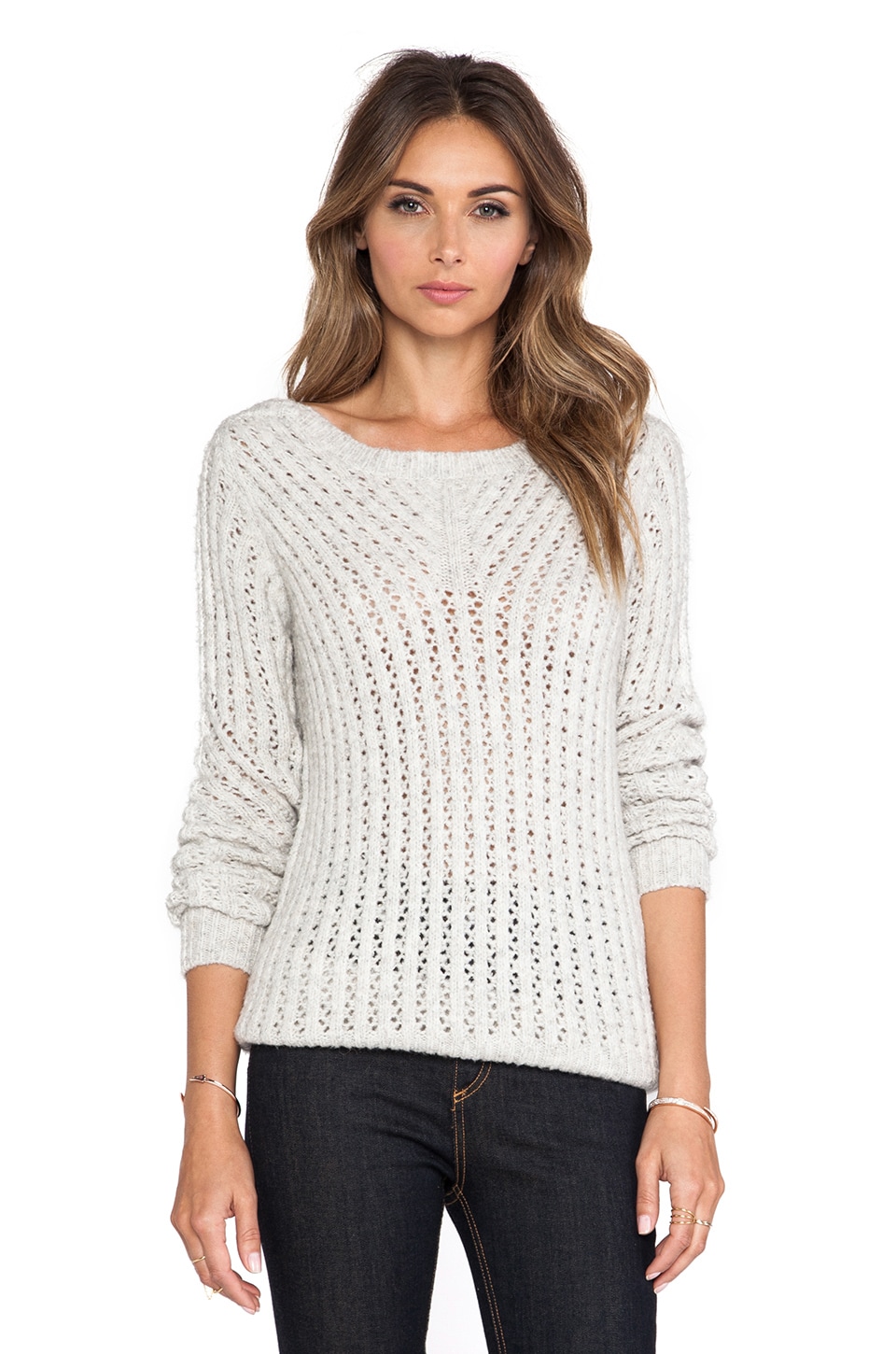 Wicker Sweater
My first purchase this weekend was this awesome Pullover sweater by John Muscat and Jennifer Wells. Taking the basic ideas from style essentials, John Muscat and Jennifer Wells exploits his creativity in designing practical knitwear that appeals to luxurious taste. From their infamous wrap cardigans to sexy beaded mini dresses, Muscat and Wells pushes the boundaries in knits. With flattering lines and carefully crafted cuts and details, Line evokes sophistication and confidence through comfort and ease. This item I am the most anxious to receive because I am huge fan of these two. This of course is another affordable yet luxurious item.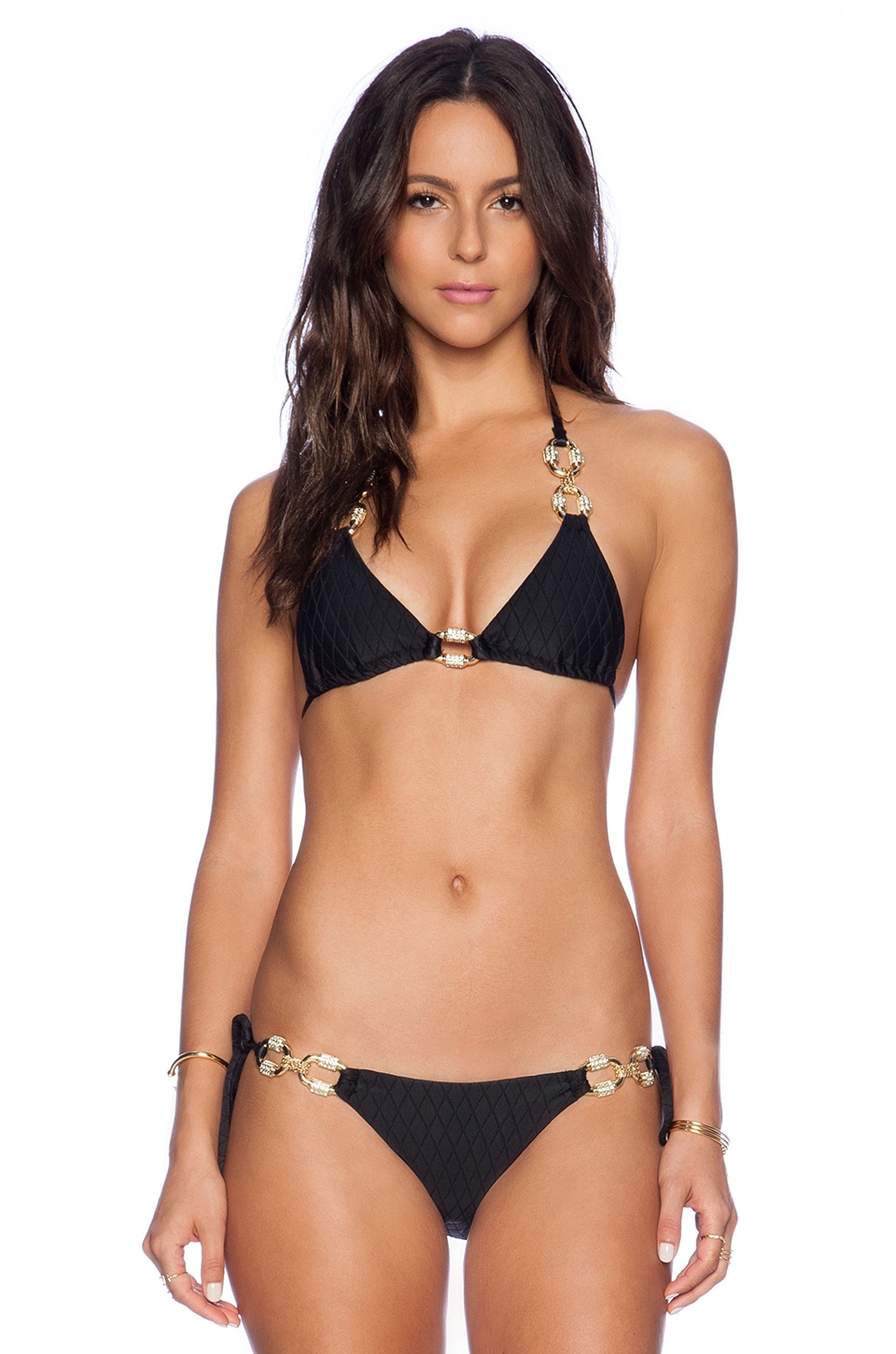 Black Diamond Bikini Top
Next I had to shop for a bathing suit, something I totally forgot to buy for the summer this year. I picked this bathing suite because I loved the Gold tone rhinestone encrusted chain link accents that it had. Beach Bunny swim offer a variety of mix-and-match styles for a unique, beach ready look. Lace, chain, and ruching details combined with comfy fabrics make for an undeniably flirty, figure flattering look. These swimsuits are all amazing, and they definitely are fitting for this years summer trends.!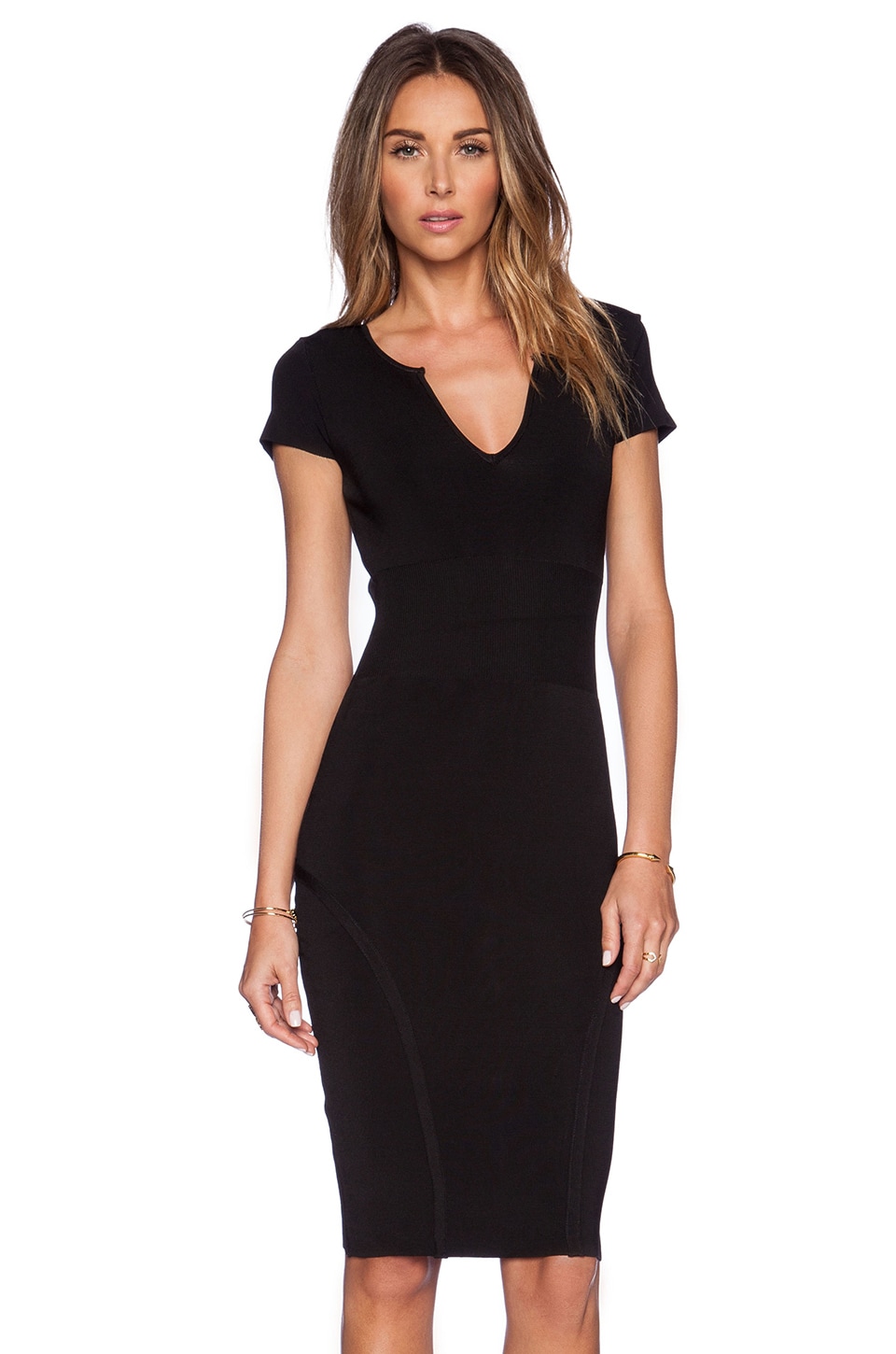 Kaya Contour Dress
 The next item that I needed to shop for was a Dress for an upcoming Black Tie Charity Event I was planning on attending. For this outfit I ended up spending a little more than I had originally planned, but it was because I fell in love with this dress. This dress was still under $200 which was surprising because it was designed by MLV. MLV stems from a European inspired philosophy "Maison LA Vie". It's an LA-based, contemporary brand that combines American ambition and aesthetic with European design sensibility and superior fabrication. The result is a collection of body-hugging, eye-popping designs and beautiful, sequined pieces that are to die for. I seriously can't wait for this dress to arrive!
I soon realized that my paycheck was almost spent up, so I checked out JollyChic, for those of you who are not familiar with this website, JollyChic is where you go when you're looking for good quality clothing at cheap prices. Seriously you can get a stunning dress that looks like it's $1,000 for only $25.


Jollychic Sexy Cross Braid Slimming High Waist Sleeveless Jumpsuit
My first purchase over at JollyChic was this stunning Sleeveless Jumpsuit. I bought it because it reminded me of the one that Jackie Gillies wore on the Real Housewives of Melbourne. Now all I need is to get a body like this girls! This item will be my motivation at the gym for now on! Must look sexy!
Jollychic Trendy V Neck Sleeveless Solid Black Jumpsuit
I had one final purchase to make this weekend, and that was this Sleeveless Black Jumpsuit. I needed something for a night out with my girlfriends, and this was my first pick. Not only is it under $30 dollars but I also loved the semi-sheer idea that Ruching including while styling this outfit along with its v neckline and wide legs.
Thats all for this week! See you all next week for more Affordable Fashion!
Camille Grammer Not Happy When Dorit Kemsley Uses C-Word
Camille Grammer Not Happy When Dorit Kemsley Uses C-Word

On last week's episode of the Real Housewives of Beverly Hills, Camille Grammer was not happy when Dorit Kemsley used the c-word towards her.

During a party at Kyle Richards' house, Dorit had a few too many drinks and said, "Camille, you're a stupid c*nt!" The comment came after Dorit and PK randomly asked Grammer, who they aren't close with, to be the grandfather of their imaginary future child. … What? Weird.

Making things even more awkward was that Camille brought her fiancé David C. Meyer to the party to introduce him to all of her friends.

Camille acted like a lady at the table, but ripped Dorit in her confessional. "Dorit, everyone's entitled to act stupid once and a while but you really abused the privilege," she said. "Honestly, at this point, I really don't give two shits about you. But I care about what David thinks, because if I'm associated with the ranting of a crazed drunk woman, it makes me look bad."

"Why would PK and Dorit ask me to be the godfather if they were to have another child. Bizarre request even if it was a joke," Camille continued. "Then she shouted, 'Camille you…blah blah blah.' I don't know why or what prompted her to say this. I barely know her, and I was at a loss for words, so I choose to take the high road and not respond. I also didn't want to make David feel any more uncomfortable at that very moment. I see that she chose this dinner to humiliate herself in front of my boyfriend. This is the exact reason why I was apprehensive to bring David around this group. Ouch!"

Whose side are YOU on this fight? We will see Dorit attempt to apologize on tonight's episode.
RHONJ Season 8 Reunion Trailer
RHONJ Season 8 Reunion Trailer

This week the Real Housewives of New Jersey reunion premieres and we have the first look at the trailer.

After an epic season, the women gather to reopen old wounds in a two part reunion with a surprise cameo from RHONY star Ramona Singer.

This has never happened before, but Melissa Gorga's phone was supposed to be on silent and Ramona called during the taping! "I put it on airplane mode!" Gorga professed before host Andy Cohen snatched the call from her and answered it, telling Singer, "We're in the middle of the f*cking Jersey Housewives reunion."

Melissa is joined by Teresa Giudice, Siggy Flicker, Dolores Catania and friend of the Housewives Danielle Staub. Kim D also makes an appearance after talking about Teresa's marriage for the last two seasons.

"You talk out of your ass," Giudice says early on in the clip, later alleging that DePaola is a madame. "You want to take jabs at my f*cking marriage, I'll take f*cking jabs at you."

Check out the reunion trailer below:
Housewives Attend Bobby Zarin's Funeral
Housewives Attend Bobby Zarin's Funeral

Jill Zarin's husband Bobby passed away on Saturday after fighting thyroid cancer since 2009. Jill took to Instagram to pay tribute to her husband with a sweet message.

"Rest In Peace my love. Words can not express the hole in my heart. Bobby taught me what true and deep love is. Thank you my love for sharing your life with me.. for raising Allyson as if she was your own, being an amazing father and grandfather and teaching me how to be a better person. You inspire those around you to be the best they can be. I will never forget you… your legacy lives on through your beautiful children and grandchildren . I will continue to raise money and awareness for ITOG ( international Thyroid Oncology Group) so maybe this won't happen to the next guy who draws the proverbial short straw. I will continue to honor you and make you proud . You taught me so many lessons. I will turn the lights off when I leave a room and try not to lose my keys! Lists! Yes I will make lists now that you can't remind me. Thank you to all our friends, family and fans for the most incredible love you have shown our family. The messages bring tears to my eyes and will continue reading them all in the coming weeks. I will continue my tribute in the coming days and weeks and if you want to share anything please leave messages. Tomorrow is the funeral so I will sleep now. Love Jill."

On Monday, Jill received a lot of support at Bobby's funeral, which took place on the Upper West Side of NYC. The services took place at Riverside Memorial Chapel and Jill was joined by fellow Housewives, old and new.

You can look at the photos below courtesy of the Daily Mail:

Insiders tell us that the Bravo cameras were there.

We are sending Jill and her family our love and prayers during this time. Bobby was such a great man and the world will miss him.