Prince William and Prince Harry Will Rededicate Princess Diana's Grave on Her Birthday
Prince William and Prince Harry will take part in a special service to rededicate the grave of their mother, Princess Diana, on what would have marked her 56th birthday.

Kensington Palace confirmed to E! News that the private service will take place on July 1st at Althorp House. "The service, which will fall on what would have been The Princess's birthday, will be conducted by The Archbishop of Canterbury and attended by her family," the Palace said.

The Spencer family as well as Prince William's wife, Kate Middleton, and their children, Prince George and Princess Charlotte, will also attend the ceremony.
The rededication is set to take place after the estate underwent major renovations, which were put into place following accusations it had been neglected over the years.

In August 2014, Diana's personal chef, Darren McGrady, took to Twitter to post photos from the memorial, which was covered in moss.

"Sad to see Earl Spencer has neglected Diana's resting place," he wrote at the time. "Please tidy up the vegetation on the island."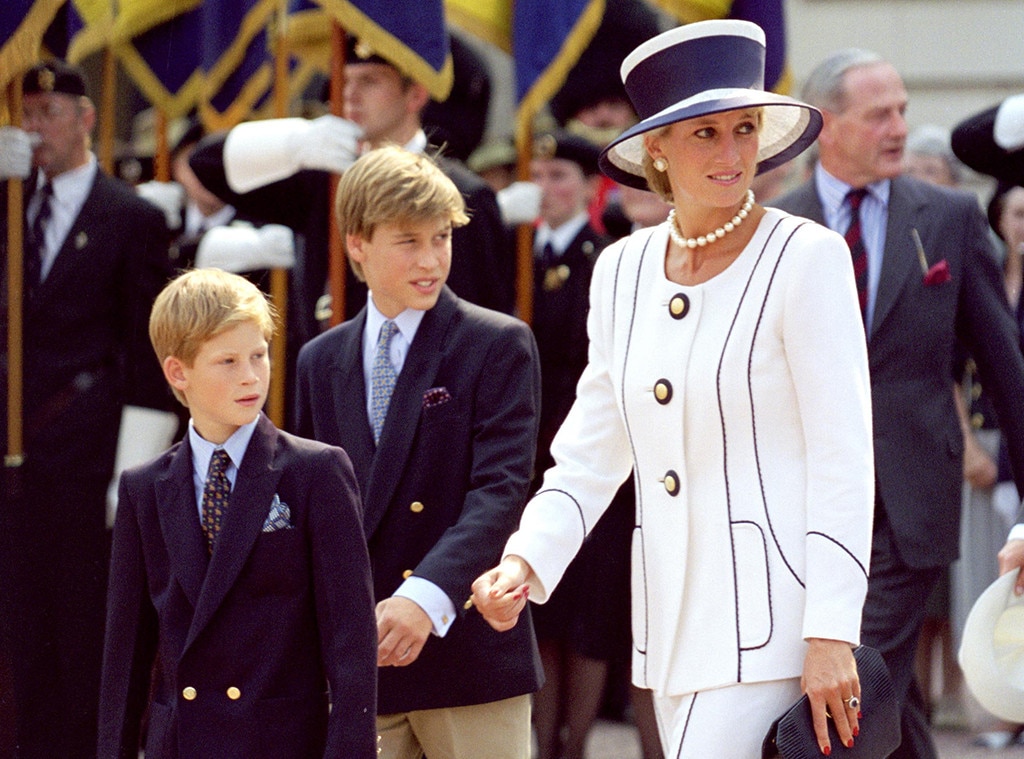 Antony Jones/Julian Parker/UK Press via Getty Images
A spokesman for Althorp defended the site's appearance as a "part of the ancient landscape over time" and said they hadn't cleaned it up in order to "lend privacy to the Princess's final resting place.

Still, it was announced last year that Althorp would move forward with an extensive redesign of the Oval Lake in order to "honor" Diana's memory ahead of the 20th anniversary of her death.

The rededication also comes a few months after Prince William and Prince Harry announced that a statue of the Princess of Wales will be built in the Kensington Palace gardens.
"It has been 20 years since our mother's death and the time is right to recognize her positive impact in the U.K. and around the world with a permanent statue," William and Harry said in a statement released by Kensington Palace. "Our mother touched so many lives. We hope the statue will help all those who visit when it will be unveiled. It is hoped that this will occur before the end of 2017."