Bill Burr is one of the most in-demand comedians today. His stand-up, controversies, and appearances are always exciting and get people talking. But, there's one other person that can rival his popularity, and that person is no other than his own wife, Nia Renee Hill.
Nia appears in public together with Bill very often. And they always look like they're having a lot of fun. Unfortunately, many people are not talking about their happy relationship or fun times together, instead, people are often talking about their skin colors.
Nevertheless, Nia and Bill's marriage is very interesting to talk about. Many people are also curious about her and want to know more about this beautiful woman.
Who is Nia Renee Hill?
Nie Renee Hill was born on June 2, 1978. Besides being Bill Burr's lovely wife, she is also a producer, director, actor, and writer. Obviously, she is very busy taking care of her family and her career. She is also mostly known for her appearance on "Did You Look for Work This Week," "Lila, Long Distance," and "Santa Clarita Diet." Her last activities suggest that she has stopped producing or appearing since 2020.
Nia is very active on Twitter and Instagram. You can see how she is doing every day from her Instagram account. She always uploads pictures of her family and activities. While on Twitter, she occasionally posts a tweet regarding her new venture, her husband's appearances, and friends.
In her last Instagram post, she says, "Back when I dressed up and traveled and didn't have any dark circles because I got plenty of sleep!" Well, seems like she has had enough of the quarantine and the pandemic that has been going on for more than a year.
You can also see a link to a website that sells Talar Natural Skin Care. From the website's information, seems like the website, or rather the product line is owned by a woman named Talar Sabounjian back in 2016. Perhaps Talar and Nia are close friends, and Nia really wants to show her support for her friend.
How long have Nia and Bill been married?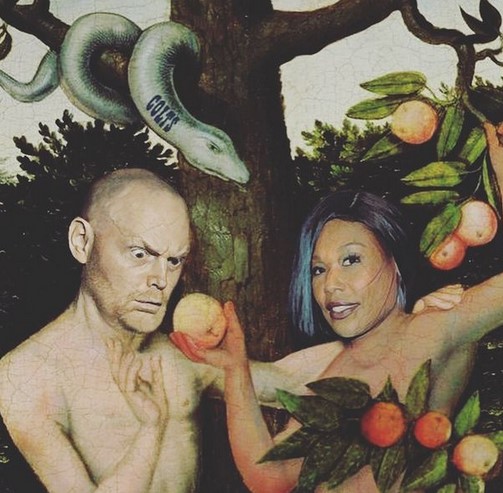 Nia and Bill got married in September 2013 after dating each other for many years. So, they have been together for more than eight years now. Nia met Bill before his career took off. They met in Boston and apparently fell in love with each other very quickly. They stayed there for a while before moving to Los Angeles so Bill can pursue his career in show business.
Their marriage is still going strong; Nia is very involved with her husband's career as a comedian, voice actor, podcast host, and film and television star. Nia is always there beside her husband wherever he goes.
As I said before, their marriage has been attacked by many people, often related to their skin colors. I don't know why, but some people believe that Bill Burr is a racist and he is trying to hide that fact by marrying a black woman.
There is a heated moment from Nia on Twitter when she replies to a person who claims that many white men are marrying women of color just to "appear not racist." This is just one example of many attacks and weird remarks made by people after they learned about Nia and Bill's relationship.
How many children do they have?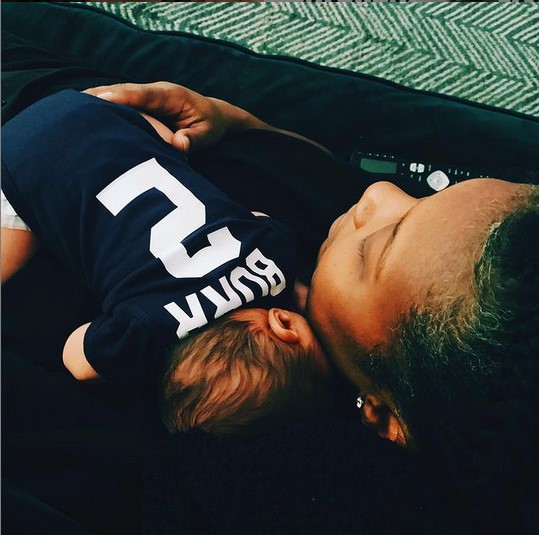 From the marriage, they got a daughter named Lola, who was born on January 20, 2017. And a son who was just born in 2020. Unfortunately, they haven't revealed the name of their second child yet. The news of this second child came from Nia's post on Instagram. In the post, she shares a selfie picture that shows her pregnant belly. Bill also shared the good news when he appeared on Jimmy Kimmel's. He revealed to everyone that he is going to have a baby boy and how happy he is for his wife.
At first, Bill said that he only became a father to make Nia happy. But later changed his mind and said that he's glad to have kids and confessed that he has always wanted to be a dad.
All images have been sourced from : https://www.instagram.com/niasalterego/?hl=en